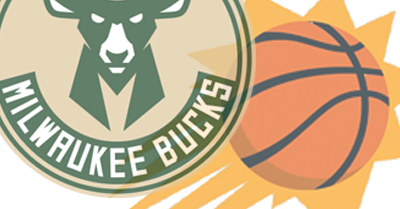 BUCKS – SUNS

We're taking a luxury motor coach to Milwaukee for the
BUCKS – SUNS game on Sunday, Feb 2nd at 1:00pm.
Tickets are $99 and include:
Game ticket in section 112

Ride on the bus
Bus will leave the VALLEY VIEW MALL (near Texas Roadhouse) in Onalaska at 8:00am SHARP and at the Oakdale Road Ranger 8:45pm!
If you'd like to be seated by someone else also ordering tickets for this trip, mention their name in the "CUSTOMER NOTE" section when you check out. 
MUST be 18 years of age or older unless accompanied by a parent or guardian.
An invoice for your order will be emailed to you – however, you'll receive your tickets just prior to boarding the bus.
All sales final.